Need help with your central heating system? We can help you to reduce your electricity bills and maximise the efficiency of your system. Our wide range of heating solutions ensure that you'll never go cold again.
We offer energy-efficient heating solutions such as heat pumps or heating controls.  Or we can arrange a boiler service to keep your existing system working efficiently.  Add an easy-to-use thermostat or smart hot water immersion controller to keep your home energy consumption low while keeping your house warm and comfortable.
Heat pumps are the most efficient way to heat your home. If you have an older oil or gas boiler you may consider installing a heat pump rather than buying a new oil or gas boiler which will drastically increase the efficiency of your home.
A heat pump is not new technology but it is a new way to consider heating your home. Your fridge is the same as a heat pump but in reverse. Instead of taking in air and cooling it, like a fridge, the heat pump takes in air and heats it to distribute it across the home.
A renewable way to heat your home instead of using fossil fuels (like oil and gas) which gives you up to 4 times more energy than a traditional gas or oil boiler.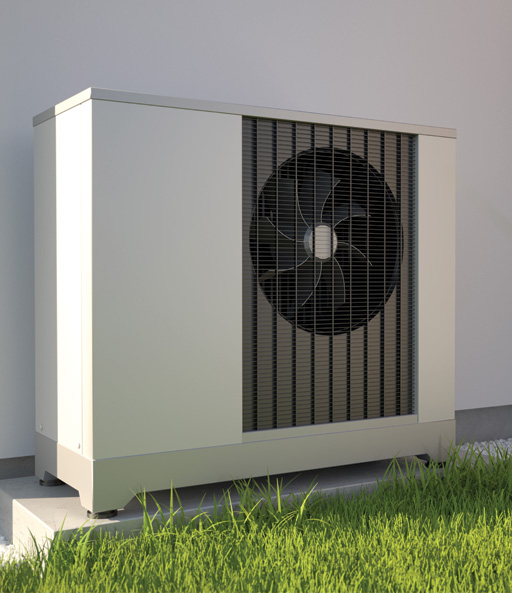 There are good options these days to make sure that you control the heating in your home to suit your lifestyle. Thermostats are able to be set into zones to have different temperatures in the house and even to be used from anywhere in the world via an app on your phone. No longer need you worry that you have gone on holiday and left the heating switched on by mistake.
*The SEAI suggests that heating controls can help reduce your energy usage by up to 20%.
Climote HUB - Smart Heating Controller
Climote is an innovative Irish company that has built an easy to use thermostat that can be used on both gas and oil central heating systems.
Hot Water - Smart Immersion
Remember the time you forgot to turn off the immersion and panic set in at how much it was going to cost. With the smart immersion from Climote you no longer need to worry about that. You can control your immersion remotely from your phone and even see how much hot water you have in your tank to know whether you need to turn on the immersion or not. No more guessing if you have enough hot water to wash the dishes or have that shower!
Climote Immersion Controller
Climote is an innovative Irish company that has built an easy to use Immersion control that simply replaces your existing immersion switch but lets you see how much hot water you have in the tank
Whether you have a gas or oil boiler or even use solid fuel to heat your home there are things that you can do to improve the efficiency of the system without replacing everything. Although there are huge benefits, for comfort and savings, to moving away from oil and gas heating systems, it may not be the right time for you to do this just now.
The boiler is one of the most used appliances in your home but you probably don't give much thought to getting it serviced each year.
Contrary to popular belief the best time to get your boiler serviced is in the summer rather than the winter. This way the boiler will be ready for when you do need it in the winter and you won't be running an inefficient boiler burning more gas or oil through the winter period.